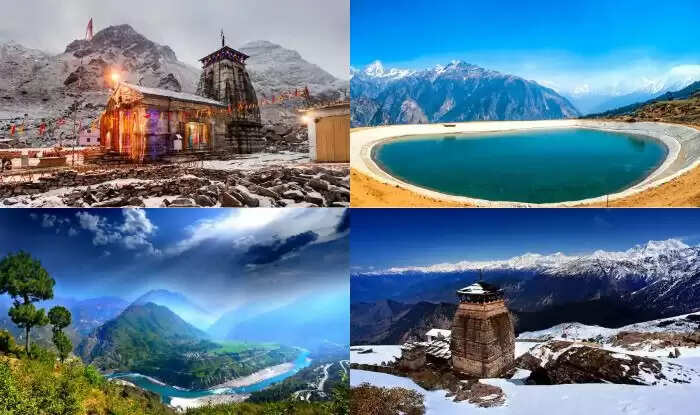 Uttarakhand Tourism has now unleashed a new thrill for adventure enthusiasts who visit the picturesque region. Zorbing over the crystal clear waters of Sattal is catching the fancy of both children and adults, alike
---
From Zorbing over lakes to Zip Lining across mountains, excitement unfolds for adventure junkies in the Himalayan state of Uttarakhand
Nestling high up amidst the sublime beauty of the Kumaon region of Uttarakhand, enveloped by clusters of pine, oak and deodar trees, is the untouched region of Sattal- a collection of seven freshwater lakes. As much as Sattal is known for its aquamarine waters, which leave soul seekers in a state of meditative bliss, Uttarakhand Tourism has now unleashed a new thrill for adventure enthusiasts who visit the picturesque region. Zorbing over the crystal clear waters of Sattal is catching the fancy of both children and adults, alike.
A state known for its panoramic vistas of the Himalayas and unparalleled beauty of remote lakes, gurgling rivers, protected biospheres and pilgrimage centers like Kedarnath and Badrinath, tourism is crucial to Uttarakhand's economy. With travel bouncing back, the state is now attempting to expand its offerings, with a renewed focus on adventure tourism.


Just like zorbing in Sattal, another action-packed activity is unfolding for adrenaline junkies in the pristine habitats of Mussoorie, Rishikesh and Nainital. A tourist can now experience the tummy-churning thrills of ziplining, albeit in a reinvented avatar - by cycling over a zipline, as the eyes feast on snow-clad mountains below!


The serene town of Rishikesh is taking the intoxication of adventure several notches higher. If ziplining and the extremely-popular river rafting, kayaking and bungee jumping weren't enough to satiate the appetites of daredevils, the yogic capital is now rivaling the rice terraces of Tegallalang in Bali - by offering tourists the excitement of oscillating on giant swings, suspended high up in the air!

Promising thrills of a lifetime, the mountainous state is sure to leave tourists awestruck.